Build your immune system with Ayurveda
February 9, 2018 @ 6:00 pm

-

7:00 pm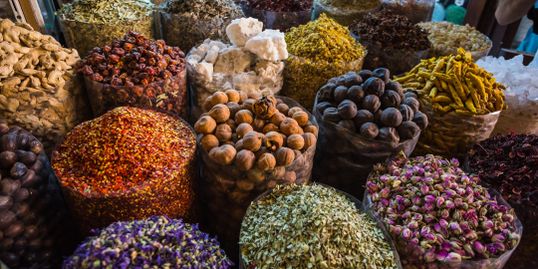 According to Ayurveda, the ancient Indian natural healing system and the sister science of yoga, our body and mind are at optimal health and immune strength when we live in harmony with our individual constitution. In this session we will explore the basic Ayurveda principles and how to live and stay in balance. We'll learn about the concept of ojas which translates to our immune strength and how to keep it strong through food and lifestyle – then we talk about some herbs to support our immune response.
Open to all levels. Free talk.
ABOUT THE INSTRUCTOR:
Katharina Rock was working for 20 years in a global software company when she started looking for a more holistic way to manage her own health and disposition as well as those of the people she worked with. In 2009 she started applying Ayurveda principles on herself under the guidance a Certified Ayurveda Practitioner and started her studies at the California College of Ayurveda in Nevada City, CA in 2015. Currently she is in her Health Counselor internship and consults clients on personalized lifestyle and diet in Oakland, CA.