Welcome to Adeline Yoga!
We offer in person classes at our Berkeley studio.  Plus, we offer 30+ livestream classes online every week through Zoom. You can join us at the studio or online from any other spot in the world.
Either way, we are experts at helping you develop a strong and uplifting personalized yoga practice.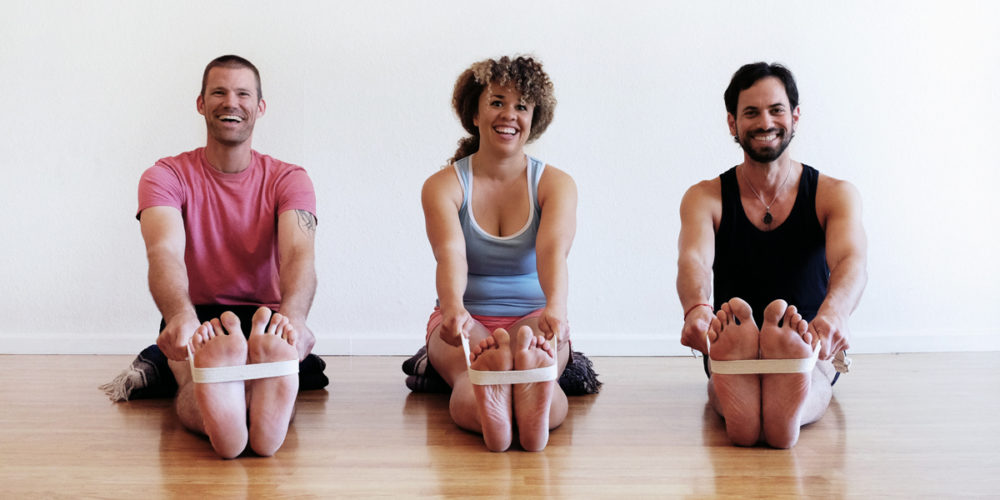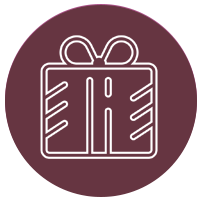 Starter Pass
Enjoy any unlimited yoga for $49. Valid for 2 weeks.
Good for in-person and zoom classes!
Includes a FREE studio orientation & consult.
– For new students –
We offer a free studio orientation to all new students
We want to get to know you and help you meet your goals – whether you are live online or taking classes in person. We start this through a 1:1 studio orientation and wellness consult.
We've realized that all new students benefit from personalized experiences in our Yoga Center – especially beginners and even our most experienced practitioners. As a yoga center whose focus is on inclusivity and community, we've chosen to serve our clients with these 1:1 welcome sessions.  They honor the tradition of yoga and are our acts of service.
During this session, our Student Support Coordinator will learn about your goals and help you figure out the best class schedule for your starting point.  Together you will set a plan for your success. And, as a gift you will also get a discount on your first month of membership!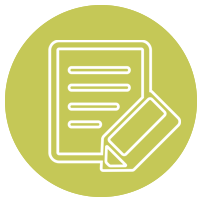 Please register for class at least 10 minutes ahead of time so you can be on time to meet the teacher and settle in.
You will be emailed your zoom link 60 minutes before class.
If you have any problems with registration or class links, email support@adelineyoga.com.  We closely monitor this inbox to make sure you get into class.
Get to know us!

If you are new to Iyengar Yoga, start by booking your free 1:1 session so that we can recommend the perfect classes for you.  People with some Iyengar Yoga experience will find our noon-classes and Level 1's fabulous.  If you have studied regularly with a Certified Iyengar Yoga Teacher for over a year, a Level 2 class could be good. If you prefer classes that move a little slower and help you develop your mobility, we have specialty classes for you such as Healthy Aging and Easy Pace. Read more about Iyengar Yoga here.
Our teachers are passionate practitioners of yoga in all its facets!  Every teacher at Adeline Yoga has a strong personal practice and knowledge base that spans over several decades.  We have a deep appreciation for India, and a close connection to its culture through the Iyengar tradition.  We use Sanskrit names for poses, and embrace all the aspects of yoga including postures, breath work, chant, ethics and yoga philosophy.  Our students often tell us they are inspired because we "live yoga".  You will get personalized instruction every class.  Please feel free to ask questions.  We love it! Read more about us here.
You will find Adeline Yoga to be a truly welcoming studio. We are committed to co-creating an inclusive environment to grow, learn and thrive together. Click here to read about Adeline Yoga's Social Justice and Inclusivity Commitments.  We actively foster a community atmosphere and it is important that everyone feel comfortable at our yoga center.  This does take hard work! We are a multi-cultural studio, usually multi-lingual too.  We look forward to meeting you.
Every class starts with meditation to help you get in touch with your body and find quiet inside.  Our classes for more experienced students also include chants such as the Invocation to Patanjali. Every class ends with savasana, a deep relaxation.  And in between, we offer a carefully thought out sequence to help you find your body and breath + balance, strength, flexibility and equanimity.
Here is a short video that can tell you
about why people come to Adeline Yoga
If you are new to the Iyengar method of yoga, we invite you to learn more about our background.
Here are answers to commonly asked questions about our studio.
What can I expect in class?
Please pre-register for class to save your spot.  New students for our in-person classes should arrive 15 minutes early to check in, meet the teacher and get settled. New students for our zoom classes should arrive 10 minutes early.  This time will be used!
Classes begin exactly at the scheduled times. You will need to allocate time to get set up for class and say hello to the teacher.  We take time to greet each student and get to know your needs.  Give yourself time for this by being in class 15 before the start time.
Classes do fill up and we have waitlists for some in-person classes. Its important to pre-register.  And, if you cannot make it to class, please take yourself off the roster prior to the start time.
What about food and drink?
It does not feel good to do yoga with a full stomach. Try not to eat a big meal less than two hours before class. If you do need a snack before class, try something light.
It is wise to come to class well hydrated. For safety reasons, beverages and water bottles are not allowed on the studio floor. You are welcome to keep them with your other belongings.
What should I wear?
Wear comfortable clothes that are not baggy. Start with a t-shirt or tank top, paired with shorts or leggings. Form-fitting outfits are best, so the teacher will be able to see your postures and help you with alignment. Wearing layers is good too, so you can stay warm in the resting poses. No footwear is needed: yoga is practiced barefoot.
What class should I go to?
Our class descriptions page gives complete specifics of each class so that you know what to expect.  We love to make suggestions based on your situation and wellness goals.  Please do contact us to get recommendations particular to your interests: email info@adelineyoga.com or call us (510) 982 – 1873.
Where are you located?
You can find us at 3320 Adeline in Berkeley, between the intersection of Alcatraz and the "here/there" sign. There are plenty of Adeline Yoga signs to help you along the way.
We have free and plentiful parking for cars and bikes right outside the studio.  We are about three blocks from BART, and have a bus stop right outside.
You can find a map and full details here.
What if I have special concerns or physical problems?
This practice is open to all people and all abilities. Please let your instructor know before class starts of your special needs. We will gladly work within your range of movements and assist your practice and health to new heights.  If you are menstruating, pregnant or not feeling well, please let us know.  Certain poses are contraindicated and other poses will help in these situations – we will show you.  That said, yoga may not be appropriate for certain acute injuries or illnesses. If you are not sure about your specific condition, ask your doctor and email us at info@adelineyoga.com.
Some students do like to take a private yoga lesson with a teacher prior to visiting Adeline Yoga. Other students enjoy pairing occasional private lessons with attending regular group classes. Private lessons are usually hour-long sessions with an expert teacher. They will help you develop confidence and learn yoga that fits your needs. To schedule a private lesson, please e-mail us.
Please note that if you are ill with a cold or flu, it is best to stay at home. While we can offer you a sequence if you are recovering from illness, it is best to not attend class when you may be contagious.
When can I start?
You are welcome to drop in to any regular class. You can signup for your class online. Click here to get started. Email info@adelineyoga.com if you need help.
We recommend ALL new students take the Yoga Fundamentals course within the first weeks of joining the studio. You will learn the names of the poses and what to practice at home during this course.  Please check the current schedule for when the next Fundamentals course will begin.
Students are encouraged to make a commitment to attend class regularly. If you have injuries or illnesses, are menstruating or pregnant, please let the teacher know at the beginning of class so we can make class comfortable and appropriate for you.
We are very happy that you are considering visiting Adeline Yoga. Please contact us if we can help in any way.