OVERVIEW | SCHEDULE | PROGRAM STRUCTURE | FACULTY | APPLICATION & TUITION | FAQ

10-MONTH YOGA EDUCATION PROGRAM
YOGA STUDIES & APPRENTICESHIP
NEXT PROGRAM STARTS OCTOBER 2024
Get Notified When Doors Open Again
DAILY, DEVOTIONAL, DISCIPLINE = SADHANA
Sadhana Studies is for those who seek to deepen their connection to all the elements of the yoga practice. The program provides you with a complete immersion into the Iyengar Yoga approach including asana, pranayama, Ayurveda, anatomy, ethics and practical yoga philosophy.
There is no Iyengar Yoga program quite like this.
Over 10-months you will receive:
Tools to support your physical, mental and spiritual health.
Resources that help you develop strength, skill and confidence.
Practices that examine habit patterns and create support systems so you can meet your personal life goals.
Direct Connections to the Iyengar family and our international community of teachers and practitioners.
Expansion
Expand your understanding of Asana, Pranayama, Ayurveda, and Yogic philosophy.
Establish a stronger connection to all that is inside of you including your breath and body, thoughts and actions.
Sadhana Studies aims to be an inclusive and welcoming space for study.  We welcome you to experience healing, growth and transformation through deepening your personal connection to yourself and your community.
Transformation
Get focused, improving your discipline and abilities to care for yourself.
Personal growth discussions will consider the issues of most relevance to our time including: systemic injustice, racism, connection to lineage and cultural appropriation.
Through deep work over 10-months, you have the potential to transform yourself, your relationships and the world on all levels – physically, emotionally, energetically and even spiritually.
WHAT MAKES THIS PROGRAM UNIQUE?
A deep 10-month immersion into the practices of asana, pranayama and Ayurveda
World class faculty, each with decades of experiences and time spent with the Iyengar Family.
Learn with others live – and also on your own time – through synchronous and asynchronous opportunities that can fit around a busy life style
Comprehensive curriculum to address your modern-day experiences and needs.
Use of technology so you can learn in the ways that you learn best: zoom to class live, access the program portal to share ideas, ask questions and review class recordings.  Monthly assignments include readings, videos, podcasts and more.
THE FORMAT
Ten weekend gatherings:  Our Oct & May weekends will be in-person.  All other live programs are via zoom so so we can gather from wherever in the world we live.
Group class every Wednesday night 5:45 – 7:15 pm pst via zoom
Two 5-morning immersions to help you establish your personal practice of asana and pranayama
Led practice + daily practice sequences to get you on the mat with confidence
Program portal with videos, readings and writing reflections assigned monthly so you work with the program material on your own time.
You will also have an opportunity to get creative and solidify your learning through an optional independent project.  Alumni tell us that this unique opportunity for a service-learning or creative project is a super fun way to finish the program and see how far they have come.
Some participants utilize Sadhana Studies as training to become Iyengar Yoga teachers.  Sadhana Studies offers additional teacher education curriculum to support these aspirations.  See below for complete details.
"The Sadhana Studies program helped me
look into myself in a deeper way,
helping me blossom into a better person,
practitioner and yoga teacher."
– Michelle Grady,
Sadhana Studies Graduate &
Certified Iyengar Yoga Teacher
WHY SADHANA STUDIES?
You are interested in exploring self transformation through yoga
You want a structured process to help you build your own knowledge and experience of yoga
You are looking for close relationships with your teachers and a supportive community environment in which to deepen your yoga practice
You want to share the gifts of yoga with others
Heather Haxo Phillips, Level 3 (Senior Intermediate 1) is the lead instructor and program director. The Faculty includes Certified Iyengar Yoga teachers Anneke Faas, Diedra Demens, Michael Lucey, Sandy Lamerson (Ayurveda), Victoria Austin (Ethics) and Shari Ser (Anatomy).
TEACHER TRAINING
If you think you may want to become a teacher of Iyengar Yoga, you can choose to participate in the Apprenticeship Track.  This is an additional preparatory program that focuses on the art of teaching yoga the Iyengar way.
Preparing to become an Iyengar Yoga teacher requires that you have an existing knowledge base as a Iyengar Yoga student, plus make an additional 2 – 3 year minimum commitment to study the specifics related to teaching.  Through Sadhana Studies, this first year of education focuses on building your personal practice and deepening your understanding of the Iyengar Yoga approach.
For those who participate in the apprenticeship track, the first year includes all the general Sadhana Studies program elements plus:
Apprentice meetings once a month that give you the skills to teach with confidence
Participating in beginner classes
Apprentice manual + special homework each month
Practice teaching sessions
Engagement with a community of apprentices and Sadhana Studies alumni including CIYT
One-on-one time with Heather including feedback on your teaching
You are making an important commitment. The first year of the program deepens your knowledge as a practitioner and exposes you to what teaching yoga is all about.  For those who want to teach Iyengar Yoga, Sadhana Studies continues into years two and three. The second year will steep participants in the art of teaching Iyengar Yoga.
YEAR TWO INCLUDES:
Studying the entire syllabi of asana and pranayama required of Iyengar Yoga teachers at the first level.
Monthly immersions to practice classroom management skills and study therapeutic approaches, modifications and adjustments in more depth.
Supervised teaching with your mentor providing regular feedback
Assisting faculty members in their beginner classes once a week
Deeper study into important topics for Iyengar Yoga teachers including physiology and developing your career as an Iyengar Yoga instructor
YEAR THREE INCLUDES:
Some people seek a third year of teacher training at Adeline Yoga through one-on-one support of their mentor and group coursework.  The third year may include:
Getting more experience through assisting the faculty in beginner classes
Developing proficiency in the required asana and pranayama
Practicing skills required in the assessment process and getting feedback from your mentor
Additional education on the knowledge and skills required of an Iyengar Yoga teacher
All Sadhana Program Apprentices can expect to:
Attend one class per week with their CIYT.  The Wednesday 5:45 pm class is included as part of your tuition for the duration of the program. This class will specifically develop your knowledge of asana using the sequences to enhance your home practice.
Apprentices will  attend an additional class to observe. During the first year, apprentices will also participate in a 4-session fundamentals course. Then, in year 2 and 3 you will assist your mentor.
During the second year, apprentices will be required to teach 4 classes to a minimum of 6 students, with supervision from their mentor.
10-MONTH SADHANA STUDIES PROGRAM 2022
Tuition: $2695 regular rate
This includes:
All program components: 10 weekends, two 5-morning intensives plus Wednesday night public classes through the duration of the program
Led practice / Open studio time for group practice
Sadhana Studies program reader
Program website and class recordings
SADHANA STUDIES WITH TEACHER EDUCATION
Tuition: $3295 regular rate
This includes:
All general program components for the first year: 10 weekends, two 5-morning intensives plus Wednesday night public classes through the duration of the program
Program website and class recordings
Sadhana Studies program reader plus an Apprentice Manual
Additional programming including meeting one Sunday afternoon each month and participating in a fundamentals series
Additional homework each month
Practice teaching opportunities
Feedback on your teaching
Engagement with a community of apprentices
Mentorship throughout the program including additional time with Heather
The Commitment
The foundation of Sadhana Studies is our live programming.  To graduate you will need to actively participate in at least 80% of the classes with your camera on.  Please make sure to coordinate the program calendar with the time zone where you live.  Recordings will be available if you want to review material or need to miss a class.
Time
The Sadhana Studies program is a 200-hour time commitment plus a daily home practice and monthly homework assignments.  Your home-study assignments will take approximately 10 or more hours to complete each month – they include readings from the Iyengar family and writing assignments which are turned in for feedback.  Apprentices should expect an additional 100-hour time commitment in their first year.
Financial Support
Adeline Yoga is committed to supporting diversity in our community.  One full scholarship, two partial scholarships and several work-study opportunities are available.  These offerings are an invitation to participate and are not necessarily needs-based.  Students of color, those living with disabilities or who identify as LGBTQIA+ are especially encouraged to inquire about this opportunity. Apply for a scholarship or workstudy opportunity here.
Supplies
Participants will receive a list of required books and props for this program.  Be prepared to source what you need.  Past participants have made use of the library, borrowing and/or purchasing items.  Adeline Yoga does have some basic props available through the Yoga Blessings community gift program.  And, participants will have the option to purchase specific books and props through Adeline Yoga.
REQUIREMENTS
A supple body is not a requirement for this program or for the practice of yoga. All students who seek the challenge presented by this program should consider application.
For the general program, a minimum of 2 years consistent study with a CIYT (Certified Iyengar Yoga Teacher).
For the teacher education program, a minimum of 3 years consistent study with a CIYT (Certified Iyengar Yoga Teacher). Written recommendation required if you do not currently study with an Adeline Yoga faculty member.
Commitment to yoga as practiced in the lineage of B.K.S. Iyengar
For Apprentices: Commitment to teach Iyengar yoga exclusively once the decision to pursue Iyengar Yoga Certification has been made
Application
Your application must be submitted no later than September 23th at 5 pm PST. Once accepted, your first payment is due within two weeks and holds your space in the program. This deposit goes towards your tuition. Payment plans are available.
FOUNDATION OF ASANA
You will receive detailed instruction of the foundational asanas emphasizing standing poses, beginning seated poses, forward extensions, back extensions, shoulderstand, and headstand. You will learn how to enter and exit poses safely and how to setup and sequence a daily practice, developing a consistent daily personal practice with all the poses.
KNOWLEDGE OF ASANA
Our weekend immersions will include the theory of asana – pulling back the curtain to give you a deeper understanding of BKS Iyengar's genius approach to asana and pranayama. Together we will dissect poses and learn how BKS Iyengar artfully sequenced them into beautiful practices. You will learn more about the benefits and effects of key poses.
YOUR YOGA TOOLKIT:
EVERYDAY MODIFICATIONS
Theory and practice of asana for everyday needs. This is a core aspect of the program and will these topics will be woven in throughout the program:
Yoga for Healing to treat and prevent common aches and pains: low back, neck and shoulders, and knees
Yoga for Women's Health: required poses and approaches throughout the month and all stages of a woman's life, such as menstruation and perimenopause
Restorative Yoga: poses that should be practiced regularly, and how to practice them
THE USE OF PROPS
Take a comprehensive look at the props in an Iyengar class, including ropes, blocks, bolsters, blankets and much more. You will learn about the history of their development and experience how the thoughtful use of props can empower your practice.
PRANAYAMA BASICS
Learn this beautiful practice! Start with alignment and balance in Savasana, along with full relaxation and withdrawal of the senses. Ujjayi and Viloma pranayamas are introduced, including cautions and contraindications, in a variety of supported reclining positions.
DEFINING YOUR PATH
Get practical advice on developing a nourishing home practice and lifelong study habits. This introductory class addresses more personal questions such as the role of devotion in one's practice and how to establish effective relationships with teacher; also provides a primer on chanting the Invocation to the Sage Patanjali and other common mantras of yoga practice.
THE LINEAGE OF YOGA
What is the history of yoga? Learn about B.K.S. Iyengar, the Iyengar family, the evolution of Iyengar Yoga and its relevance in our world today.  Consider parampara—the importance of passing down knowledge from teacher to student.  Discuss appreciation of yoga – and what appropriation of yoga looks like in America.
SOCIAL JUSTICE
An open discussion on diversity, equity, justice, and inclusion in the Iyengar Yoga community, and the Yoga community as a whole. We will specifically explore how we can help, and what we can do to be even more welcoming and inviting.
YOGA PHILOSOPHY
The Yoga Sutras of Patanjali are a gateway to integrating yoga into all aspects of daily life. This course is theme-based, covering the required philosophical knowledge on the Iyengar Yoga teaching syllabus, including abhyasa, vairagya and the eight limbs of yoga.  We will explore the terms in Sanskrit and English and apply them to our own lives.  We will also cover basic themes from the Bhagavad-Gita.
MANTRA SADHANA
Sanskrit is considered to be a sacred language – chanting in Sanskrit can automatically calm the mind and make you feel happy. In our monthly modules, you will learn key chants that are integral to the Iyengar Yoga practice including the Invocations to Patanjali, key Sutras from the Patanjali Yoga Sutras, chants for auspiciousness and chants to support the student-teacher relationship.  With every session you will gain confidence with yogic chanting and tap into your own learning style. Chanting helps us feel good!
ETHICS
An opportunity to reflect on the ethical values we take as yogis in America today. How do we use yoga to guide our daily interactions? How do we think about race, body image, and trauma as a part of our daily interactions at the yoga studio? How can we create an inclusive community that supports all who need us – at the yoga studio in in the world?
AYURVEDA
Learn how the time-honored Indian "Science of Life" can integrate with and support your yogic path. Diet, self-care techniques, daily routines and self-healing practices are introduced. What are the five elements, doshas, and gunas, and how do they affect us? How can an asana practice affect our constitution?
ANATOMY
Anatomical terminology and planes of movement; the skeletal, muscular and soft tissue structures of the body; includes discussion on common soft tissue injuries and their prevention, especially as they relate to asana practice.
PHYSIOLOGY
In the second year of the program we will focus on physiology which includes the function of our body systems, with consideration of specific physiological mechanisms activated or affected by yoga practice. Systems covered include cellular, neuromuscular, nervous, cardiovascular, circulatory, respiratory, endocrine, immune, digestive, urinary, and male and female reproductive.
BASIC TEACHING METHODOLOGY
Introduction to teaching yoga the Iyengar way. Students learn and practice foundational teaching techniques, including how to give clear instructions, read bodies and give verbal and physical adjustments while using props and maintaining an effective teaching presence with class control.  Also, get an introduction to how to teach with compassion, plus learn the ins and out of good pacing and sequencing of instructions, poses and learning.
OBSERVING CLASSES
Students fully immerse themselves in learning to teach, deepening and refining their knowledge through observation and one-on-one time with the mentor teacher. This is done with a Certified Iyengar Yoga Instructor, Junior 1 level or above, in public classes.
THE ART OF SEQUENCING
The finer points of sequencing a home practice and a class practice, and how they are different. Participants receive home practice sequences to use each month.
THE ART OF OBSERVATION
Gain the ability to read bodies and to select viewing angles.
TEACHING PRACTICUM
Sequence and teach a minimum of five students, with direct guidance from your mentor.
ASSESSMENT PREPARATION
Learn the process of Iyengar Yoga certification.  Year two will focus on important skills and techniques so you feel confident and knowledgeable about becoming a CIYT.
TEACHING YOGA AS A VOCATION AND SPIRITUAL PATH
The basics of establishing a career as a community leader will come in year two. This short course covers the following:
Setting Yourself Up For Success: Where, when, how much, who?
Maintaining yoga as a spiritual path while managing the "hustle."
Building a yoga community to support your personal vision: partnerships, collaborations and colleagues; creating opportunities to remove barriers to yoga and connect with the students you seek.
Creating a Sustainable Income: The realities of the marketplace, teacher pay scales, and cultivating multiple revenue streams.
Cultivating and retaining students: What is important and what is not?
PROGRAM SCHEDULE
The 2022-2023 schedule looks like this:
An opening weekend in person at our Berkeley Studio: October 7 – 10 to introduce you to the program, participants and lineage of Iyengar Yoga
Every week you will attend the Sadhana Studies asana class on Wednesday 5:45 – 7:15 PST pm via zoom.
Two early morning intensives which run Monday – Friday from approximately 7 – 8 am PST:  aimed to kick-start your asana and pranayama practices.
Ten weekend immersions covering yoga philosophy discussions, asana, pranayama, anatomy and Ayurveda.  Friday evening approx 5 – 7 pm PST, Saturday morning and afternoon sessions and some Sunday morning sessions.
Optional Peer-lead activities including study sessions and led practice on Monday and Friday mornings.
Apprentices will have additional meetings on Sunday afternoons plus additional coursework.
Please note that all class times are on Pacific Standard time. 
Wanting to meet in-person?  Our October and May sessions will be in-person.   Local participants can gather weekly on Friday mornings at the studio for practice sessions, and arrange other times for study sessions at the studio.
The program calender:
Class every Wednesday at 5:45 pm PST with Heather – October 12 thru June 8.
October 7 – 10, 2022  – Program Kick Off  – In Person
October 24 – 28 – 7 – 8 am: Home Practice Immersion
November 11 – 13
December 9 – 11
January 6 – 8, 2023
January 30 – Feb 3  7 – 8 am pst: Pranayama Immersion
February 10 – 12
March 10 – 12
April 14 – 16
May 12 – 14 – In Person
June 9 – 11 Final Weekend
Optional led practice sessions are Monday (zoom) and Fridays (in-person).  Both are 6:30 – 7:45 am.
"Sadhana Studies and apprenticeship at Adeline Yoga has been a structured way to commit to my personal practice, more deeply explore the student-teacher relationship and be part of an amazing community of yogis.

I am incredibly grateful to Heather and all of the faculty for their generosity in knowledge and experience as dedicated Iyengar Yoga practitioners and instructors. Their care and attention to my development as a student and aspiring certified teacher is priceless."
– Francesca Nicosia,
Sadhana Studies Graduate
and Certified Iyengar Yoga Teacher
I live far away, can I still take this program?
Yes!  Even if you live far away, you can definitely still take this program. You will need to attend the first weekend in person.  After that, you can zoom into classes.  Those who are in the apprentice program can work with their local CIYT or make other arrangements while in town for the weekend programs. Where there is a will, there is a way!
What makes this program special?
Every yoga training program has its own unique traits, whether it is focused on general studies or teacher education. All Iyengar programs will give you an important foundation in asana and pranayama and help you to practice at home. We are unique in three key ways:
Our specific programmatic emphasis:
Yoga in Every Day Life:  Our personal practice starts with asana – but our disciplined practice must extend beyond the physical body to include our actions and words. Every month we will go deep into exploring our own potential using the Yoga Sutras and Bhagavad Gita as our guide.  And, the program includes many hours on pranayama and an emphasis on mantra sadhana, social justice and building community.  You will learn how to chant in Sanskrit and use specific chants to support your personal growth.
Yoga for the Whole Person:  Our program starts with the nuts-and-bolts of the foundational Iyengar practice. Then we tap into BKS Iyengar's revolutionary genius – helping you understand how to practice for your specific needs – including your stage of life, your physical body and emotional health.
Use of technology to support out-of-town practitioners:  Yoga is best learned in-person. What to do when you have few Iyengar practitioners in your community?  Join us for this program!  We are creative in helping out-of-town students build their community both at Adeline at at home.
Our six core faculty members brings an important diversity of professional experience.  Each of our faculty members is both a Certified Iyengar Yoga teacher and a specialist with specific training in their field.  For example, you will be learning anatomy from a certified Physical Therapist, and Ayurveda from a certified Ayurvedic counselor.  Our large faculty offers students an opportunity to experience the wide breadth of possibilities available in Iyengar Yoga.
What is the best way to prepare for this program?
Consistent study of Iyengar Yoga practice is required before entering the program.  If you do not yet consistently attend class a minimum of once a week with a Certified Iyengar Yoga teacher, you must start there and prepare to join us for Yoga for Life in January 2020.  Sadhana Studies would be the next step after that.  Let your teachers know you would like to participate in deeper study, and they will provide further guidance. If there is no CIYT in your area, please email our Sadhana Studies program coordinator Tiffany Goss.  Email tiffany@adelineyoga.com and we will help.
Can I take some of the classes, but not all of them?
Program Participants should commit to taking full advantage of the program by participating in all the modules. Several of the core modules will be restricted to program participants only, including the opening weekend. However, many of the modules will be open for general enrollment as workshops—a good choice for those who are interested in certain topics only or cannot commit to the whole program. There are pros and cons to taking parts of the program, workshop by workshop. By not participating in the whole program, you miss out on its richness—especially your connection to your teachers and cohorts.
Will I get a certificate of completion?
Yes!  Students who complete the entire Sadhana Studies program will get a certificate of completion which demonstrates your commitment to Iyengar Yoga and knowledge of its practices. This is not a professional certificate recognized by Yoga Alliance or the Iyengar Yoga Associations.
I already took an Iyengar Yoga teacher training program. Do I need to take all of the Sadhana Studies program in order to apprentice?
This will be considered on a case-by-case basis. Please contact Heather directly to discuss.
Apprentices who successfully complete the entire first and second year of the program may apply to Yoga Alliance to become a registered yoga teacher.  And, they will have completed the very minimum requirements necessary for application to become a Certified Iyengar Yoga Teacher.  However, most apprentices may need two – three full years of apprenticeship before feeling ready to apply to become a Certified Iyengar Yoga Teacher.
The Sadhana Studies apprenticeship program is designed as a two-year program.  Apprentices should plan to take both years.  Year one focuses on developing your understanding of Iyengar yoga as a practitioner, and gives you the foundational knowledge to consider teaching.  You will take coursework with the general studies program, and coursework with the apprentices specifically.  Year 2 gets you ready to teach the Iyengar method safely and confidently in a class setting. It is specifically directed to helping you start and develop a career as a yoga teacher – whether you want to teach full-time or part-time. In year two you will do more supervised teaching and preparation for certification.  Both years includes extensive personal study and homework.  The path to CIYT certification usually takes 3 -5 years of continuous study.  Consult directly with your mentor to determine your specific situation.
The Sadhana Studies general program without apprenticeship is not eligible for RYT-200.
Are there scholarships or work-study opportunities?
Adeline Yoga is committed to supporting diversity in our community.  A full scholarship, partial scholarships and work-study opportunities are available. They are not based solely on need.  We are committed to broadening access to yoga by encouraging practitioners who come from backgrounds that are not well represented in most yoga studios, or who come from communities that might be less familiar with the benefits of a yoga practice.  These scholarships are an invitation to participate.  Students of color, those living with disabilities or who identify as LGBTQ are especially encouraged to inquire about this opportunity.  Please note in your application if you would like to apply for work-study or a partial scholarship.
Apprentices may be eligible to apply for the Yoga Alliance Scholarship Program when their program opens next.
How will I know if I have been accepted into the program?
We will contact you within one week.
Who do I contact to discuss this program further?
We are here to answer all your questions.
Click here to book a Zoom call with the program coordinator Inbal.  You can also find her at inbal@adelineyoga.com or call us at (510) 982-1783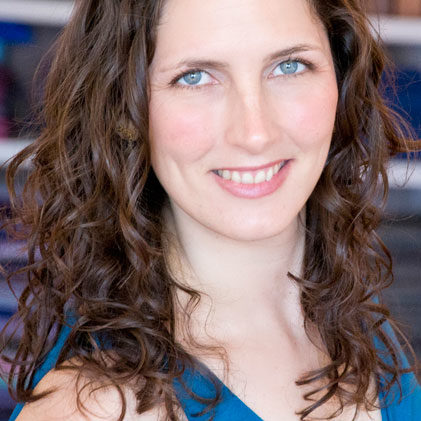 Heather Haxo Phillips is Director of Adeline Yoga and a certified Iyengar yoga instructor at the Senior Intermediate level. Among the highest certified Iyengar teachers in the East Bay, her additional certifications include: Certified Yoga Therapist (c-IAYT), Relax and Renew restorative yoga teacher and Yoga Alliance E-500 level instructor. She has specialized yoga therapy training which includes scoliosis, musculoskeletal injuries and pain management.  One of her asana-related specialties is women's health. Heather has a deep commitment to the ancient teachings which includes mantra sadhana (chanting) and Sanskrit, pranayama and yoga philosophy.  You can expect to find aspects of this in all of Heather's classes. Heather deepens her own practice by studying regularly with senior Iyengar teachers, Sanskrit and Vedic scholars, and the Iyengar family in Pune. Heather is past President of the Board of Directors for the Iyengar Yoga Association of Northern California and an active volunteer for the Iyengar Yoga National Association of the United States.  Heather is on the board of the Lorin Merchants Association (LBA).
Michael Lucey is a certified Iyengar yoga teacher at the Senior 1 level. He stumbled into an Iyengar yoga class in 1982, while he was a student at Oxford University. Since then, he has been fascinated by how yoga can transform your relation to your body, mind, and breath and his classes aim to share that fascination with you. Michael is certified at the Senior Intermediate level; he has had the good fortune to study with many senior teachers from around the United States and Europe, and has also made 11 trips to Pune, India to study with the Iyengar family. His most recent trip was in December 2018. Michael is a professor of Comparative Literature and French at the University of California, Berkeley, and served as President of the Iyengar Yoga National Association of the United States from 2014-2017.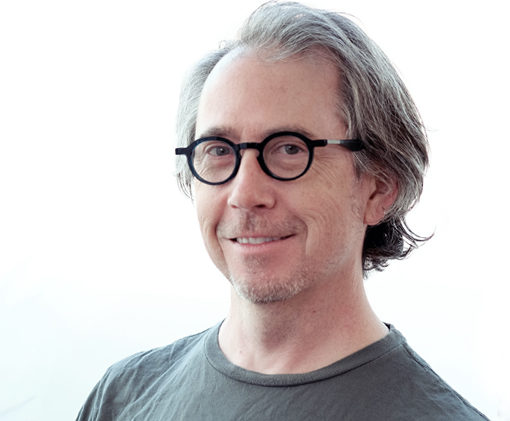 Deidra Demens is a Certified Iyengar Yoga Teacher based in New York City. She was first introduced to Yoga in 2004 and is now certified at the Junior Intermediate 1 level . While studying at The Theatre School at DePaul University in Chicago Illinois, Deidra explored various styles of Yoga, movement and breathing exercises as creative ways of expression. Upon graduating, Deidra moved to New York to follow her dream of becoming a theatre artist. Between shows Deidra continued studying Yoga and began teaching in 2011. After taking her first Iyengar class, Deidra was amazed at how much she learned in just one class. "I needed a foundation for my practice and teaching, I found it in Iyengar Yoga. The instructions were clear and precise. My interest in Yoga was elevated. My practice transformed, and so my journey began." – Deidra Demens Deidra graduated from the Iyengar Yoga Institute of New York and became a certified CIYT in 2017. She is on the teaching faculty at the New York Institute. Deidra's approach to teaching is comprehensive and fun, her classes are dynamic and engaging. Through demonstration and detailed alignment Deidra seeks to both challenge and inspire her students.
Sandy Lamerson (she/her) is a Certified Iyengar Yoga Teacher, Ayurvedic Health Counselor and meditation practitioner. Sandy began her yoga and meditation practice in 2005. She trained and worked at the Iyengar Yoga Institute of San Francisco since 2014. She is a graduate of Kerala Ayurveda Academy's Ayurvedic Health Counselor program and is currently completing her Ayurvedic Practitioner level training.
Sandy has lived and practiced at Buddhist meditation centers in the US and Asia for many years. Her work with the wisdom and compassion practices offered through Buddhism inspires her deepest intention of waking up and transforming suffering – her own and others.
Sandy provides a welcoming environment for all to experience the benefits of yoga. Her knowledge of Ayurveda informs her approach and ability to offer practices tailored to the individual, time and season. As a new mother, Sandy also offers pre- and post-natal yoga support to parents.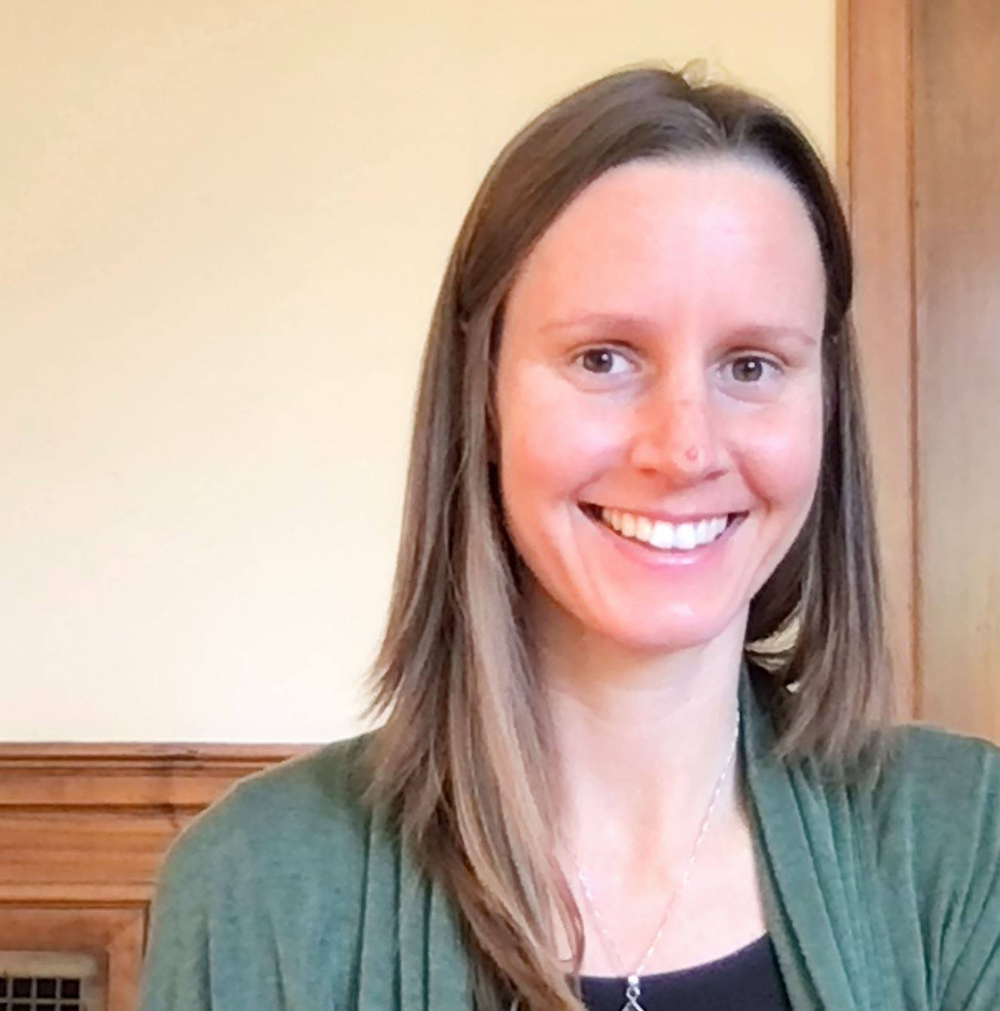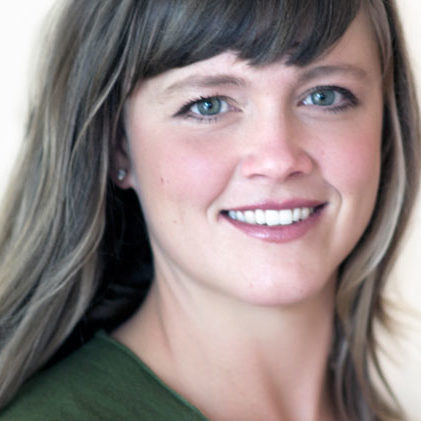 Anneke Faas is a certified Iyengar yoga instructor at the Intermediate Junior II level. She was inspired by the precision and genius of Mr. Iyengar's teaching at the age of 14, and started her teacher training in 2002. Since then, Anneke has had two sons. She is especially drawn to working with mothers, helping to reduce the stress and tensions of everyday life. She has specialized training in pre-natal yoga.  Anneke recently relocated to the Bay Area from Santa Fe, New Mexico where she owned her own studio. Visit her website at www.annekefaas.com.
Shari Ser is a Certified Iyengar Yoga teacher, a physical therapist and certified yoga therapist. She has over 35 years of both physical therapy clinical practice and experience teaching yoga for a wide range of medical and health conditions. Shari works full time as a physical therapist and yoga teacher. She is also a faculty member of the Yoga Room's 500 hour Advanced Studies Program. She is a graduate of the Professional Yoga Therapy training for health care professionals, and the Adeline Yoga Sadhana Studies Program. Her additional certifications include RYT 500, E-RYT, C-IAYT and PYT. Shari is an avid believer of the power of yoga throughout the years and of its immense value in maintaining mobility, independence and equanimity as we all age.
Victoria Austin has studied yoga for over 40 years. She holds an Intermediate Senior I teaching certificate and responsibility which includes teacher training and therapeutics. She is on the teacher training faculty of the Iyengar Institute of San Francisco.  Victoria offers public yoga classes at San Francisco Zen Center and the Abode of Iyengar Yoga and serves as an assessor of the next generation of Iyengar yoga teachers.
Victoria is also a Zen priest and an active Dharma teacher at the San Francisco Zen Center. She teaches in diverse settings, including groups for monastics, prisoners, people with disabilities, and physicians. Victoria also offers workshops in Pranayama throughout the year.
Kelly Sobanski (she/her) is a Certified Iyengar Yoga Teacher at the Intermediate Junior III level and a c-IAYT certified Yoga Therapist. She has studied directly with BKS Iyengar, Geeta Iyengar and Abhijata Shridar including six months of study at the Iyengar Institute in Pune, India. Kelly has deep knowledge of Iyengar Yoga therapeutics and pain management, gleaned from her own practice and eight years assisting in Lois Steinberg's therapy classes at Iyengar Yoga Champaign-Urbana and her time at the Iyengar Institute in Pune. Kelly has worked with many students with intricate and in-depth physical challenges. Kelly inspires practitioners at all levels to cultivate wisdom, intuition and luminance through the endless learning that yoga unveils. She is also a dedicated volunteer including past President of the Board of Directors for the Iyengar Yoga Association of the Mid-West.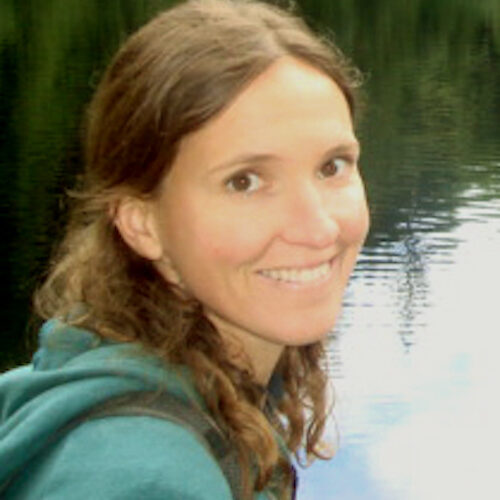 Inbal (she/her) is our assistant manager and a graduate of the Sadhana Studies program.  Yoga awakened a deep yearning inside to not only understand life but to participate in it fully with deep presence, awareness, openness, and compassion. Since then, Inbal has been studying yoga and meditation in Israel, India and the U.S. She has an extensive background in the yoga industry, both on the administrative side and as a yoga teacher.  If you have any questions for her, she would love hearing from you: inbal@adelineyoga.com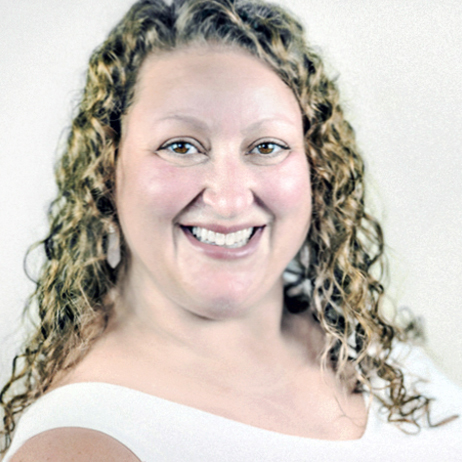 Tiffany Goss is the program administrator and a graduate of the Sadhana Studies program. Her first Iyengar yoga class in 2012 was held in a small living room by a friend. She knew then that Iyengar yoga was her path. Today she is a Certified Iyengar Yoga Teacher!  Tiffany's goal is to make yoga accessible and safe for all body types.
In her administration role, Tiffany wears many hats including supporting the Sadhana Studies program.  In her free time she likes to go hiking with Mani her Guatemalan rescue pup and plan her next travel destination.