1-on-1 Sessions Are Where Breakthroughs Happen
Yoga Designed for You
You will change your strength, flexibility, and stress levels because each session is designed to meet your unique abilities and goals. During your first sessions we will identify your interests and needs. And, we can teach you how to practice with confidence so you can take care of yourself in the long term.
New to Yoga?
Learn at your own pace in a personalized and encouraging environment! You will gain confidence and strength while releasing tension and stress.
Managing Pain?
These sessions can reduce your pain right away. Our teachers can help your neck tension and back pain, plus complex conditions like headaches, chronic fatigue & digestive issues.

Welcome Offer – $375 / 3 Sessions
Over three lessons we get to know you well, address your needs thoroughly and develop a program for your specific goals.

1 Private Session – $135
Get your immediate questions answered by an experienced teacher – and discuss a plan for public classes moving forward.

Interested in the Welcome Package?
$375 for 3 Lessons
Must be used within three months
Get started right away!  Three sessions are comprehensive and can do a lot to reduce pain, develop flexibility and confidence. We will use the three sessions to address your immediate needs in a through manner and design a program that meets your goals.
This welcome package is an introductory offer, may be purchased one time.  After these three lessons, you can continue with single sessions, multi-session packs or an ongoing membership designed to suit your goals and budget.
Frequently Asked Questions
Currently, most of our private lessons are held live online via Zoom.  After you register you will receive a confirmation. One hour before your appointment you will receive your Zoom link. Please arrive on Zoom at least five minutes before your appointment start time.
If you are interested in in-person private sessions (at our studio in Berkeley), we do have limited availability, please inquire at info@adelineyoga.com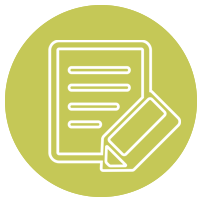 Your welcome package includes a check-in with a member of our student support team.  In that check-in we will hear how the program has gone for you and map the next steps for you to meet your health and wellness goals.
Calendar opens one month ahead.  Reserve early to get the times you want!  Must reserve at least 24 hours before the appointment.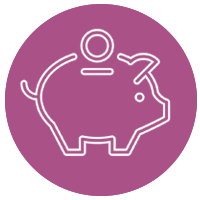 Appointment changes and early cancellations are allowed with no penalty up to 24 hours in advance. After that you will be charged the full amount and your session will be deducted from your pack. No refunds will be allowed.
For in-person private lessons, if you are experiencing covid-related symptoms please do cancel your appointment and you will not be charged.

ABOUT THE INSTRUCTORS
Tiffany Goss (she/her) is a Certified Iyengar Yoga teacher, and is a graduate of the Sadhana Studies program at Adeline Yoga. Her teaching can be described as authentic and compassionate. Her first Iyengar yoga class in 2012 was held in a small living room by a friend. She knew then that Iyengar yoga was her path. She resonated with the precision in instructions and corrections. Also a bodyworker, Tiffany has a thorough understanding of the body and kinesiology.
Tiffany's goal is to make yoga accessible and safe for all body types. In her free time she likes to go hiking and plan her next travel destination.
Tiffany's magical super-power:  Her listening skills are fine tuned.  She really hears what you are saying.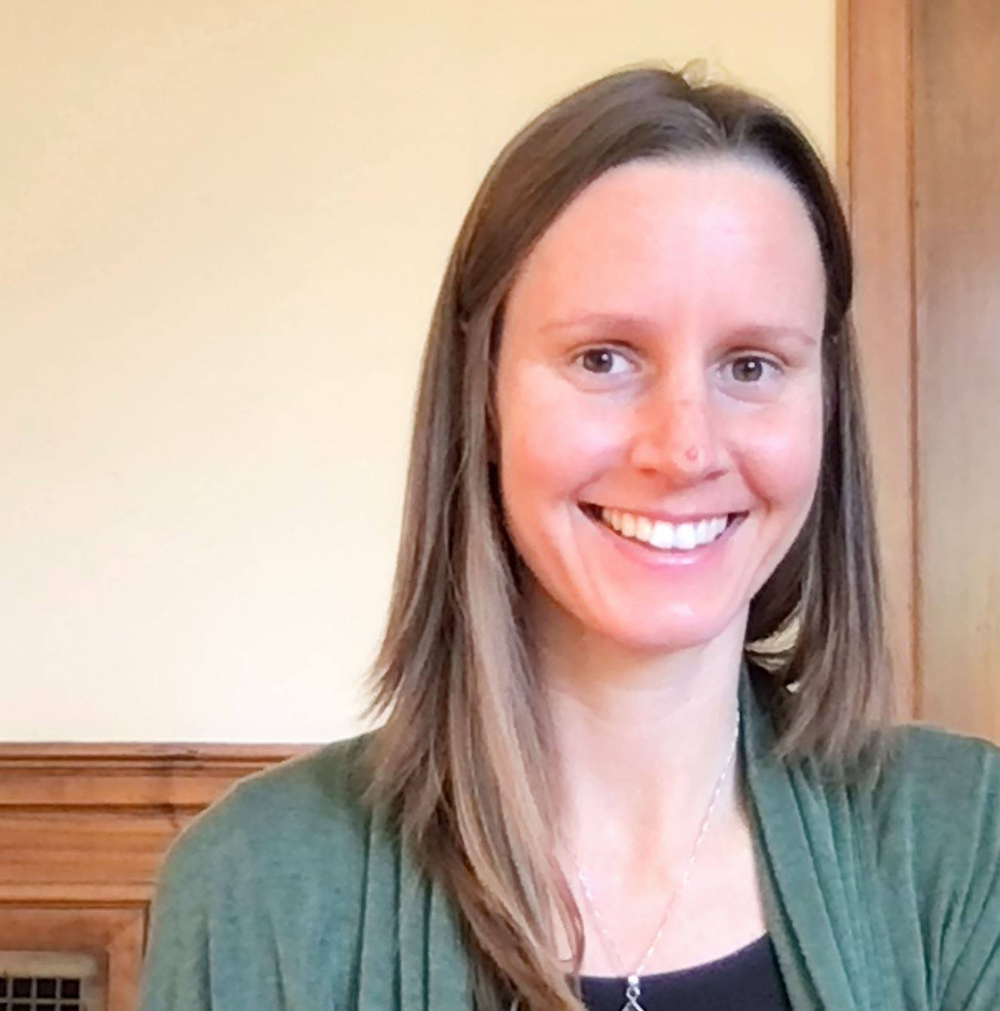 Sandy Lamerson (she/her) is a Certified Iyengar Yoga Teacher, Ayurvedic Health Counselor and meditation practitioner. Sandy began her yoga and meditation practice in 2005. She trained and worked at the Iyengar Yoga Institute of San Francisco since 2014. She is a graduate of Kerala Ayurveda Academy's Ayurvedic Health Counselor program and is currently completing her Ayurvedic Practitioner level training.
Sandy provides a welcoming environment for all to experience the benefits of yoga. Her knowledge of Ayurveda informs her approach and ability to offer practices tailored to the individual, time and season. As a new mother, Sandy also offers pre- and post-natal yoga support to parents.
Sessions with Sandy can include Ayurvedic consultation, yoga asana or both!
Sandy's magical super-power:  She is so even keeled!  Sandy's calm demeanor makes you feel instantly peaceful.
Deborah Saliby (she/her) is a Certified Iyengar Yoga teacher and has been teaching yoga for over 37 years. Her sessions are balanced and integrated, leaving students with greater energy, emotional stability and a renewed sense of well-being. Deborah specializes in yoga for people over 40 who are in need of healing for the body, mind and emotions, needing stability, and at all stages of life, as well as yoga for pregnancy. She is a graduate of the Iyengar Yoga Institute of San Francisco. She studies regularly with Senior teachers and attends Iyengar conventions. She is also a hypnotherapist and hypnoBirthing instructor.
Deborah's magical super-power: She has a calming effect on people! She is lighthearted, caring and nonjudgmental.
Rebecca Haralabatos (she/her) is a Certified Iyengar Yoga Teacher and Certified Yoga Therapist with the International Association of Yoga Therapists. She has honed her skills leading beginner, mixed level and gentle yoga classes for the past 7 years and enjoys helping students in classes or one-on-one in private sessions with low back, knee, neck and shoulder pain and other common conditions. With her background as an Associate Marriage and Family Therapist with a practice grounded in the Hakomi method, a mindfulness-centered, somatic psychotherapy, Rebecca supports people in learning how to slow reactivity, tune into the wisdom of their bodies and become more present in their lives to gradually transform anxiety, depression and challenging inter and intra-relational dynamics. Rebecca's journey both personally and professionally is to support herself and others in attuning to intuition, discovering support and meaning in community and finding alignment for true, vibrant, healthy self-expression.
Rebecca is available for in-person lessons.  We do require in-person participants to be vaccinated and wear a mask.
Sandy Carmellini (she/her) is a certified Iyengar yoga teacher. She is also a certified Yoga Therapist (c-IAYT) and a Craniosacral Therapist, Reiki II and aromatherapy practitioner. She has been teaching yoga since 1998 and is the owner/director of Brentwood Yoga Center since 2008.  Her teaching helps students realize their full health potential through compassion, love and knowledge of spirit. When she's not on the mat, Sandy nourishes herself by spending time with her family, hiking and boating with her husband, cooking and eating vegan food, and playing with her cats. She firmly believes that a healthy lifestyle, including yoga and connection to community brings balance to the body, mind, and spirit.
Sandy's magical super-power: Filling the room with joy.
Kelly Sobanski (she/her) is a Certified Iyengar Yoga Teacher at the Intermediate Junior III level and a c-IAYT certified Yoga Therapist. She has studied directly with BKS Iyengar, Geeta Iyengar and Abhijata Shridar including six months of study at the Iyengar Institute in Pune, India. Kelly has deep knowledge of Iyengar Yoga therapeutics and pain management, gleaned from her own practice, eight years assisting in Lois Steinberg's therapy classes at Iyengar Yoga Champaign-Urbana and her time at the Iyengar Institute in Pune. Kelly has worked with many students with intricate and in-depth physical challenges. Kelly inspires practitioners at all levels to cultivate wisdom, intuition and luminance through the endless learning that yoga unveils. She is also a dedicated volunteer including past President of the Board of Directors for the Iyengar Yoga Association of the Mid-West.
Currently, Kelly is not available for new students.  Sorry!
Kelly's magical super power: Pain relief.  And fast!
Sachiko Nishizawa Willis (she/her) is a practitioner and a certified teacher of Iyengar Yoga, with particular interest in the therapeutic effects of the practice. Sachiko is known for her healing approach.  She focuses on using yoga's practical tools to reduce pain and walk the path of healing and transformation. Iyengar Yoga can be a refuge for us.  Its methodical cultivation of focus, intention and discipline makes it an inclusive and accessible practice. Sachiko is captivated by how this approach transforms and empowers one toward wellness on and beyond the physical level.  She aims to share her understanding and enthusiasm with students. 
Currently, Sachiko is not available for new students.  Sorry!
Sachiko's magical super-power: Her willingness to meet where people they are at.