Adeline Yoga is a community-based Iyengar yoga studio in South Berkeley.  It was founded in 2006 by Chris Williams. Heather Haxo Phillips became the Director in 2012.
Our students include residents of the Lorin District and people who live throughout the East Bay.  We also serve as a beacon for Iyengar yoga students who come from around Northern California.
Adeline Yoga believes it is important to play an active role in developing the strength and resilience of our communities, both locally and globally.  We directly offer community classes, pay-what-you can options and other affordable programming.  You will often see us offering free yoga at the Tuesday Farmers Market and at the festivals in our neighborhood.  We are active participants in the Lorin District Business District and support as many local school activities and non-profit organizations as we can.
The Mission of Adeline Yoga is to provide a safe place where anybody regardless of age, ability or health status can experience the transformational qualities inherent in the yoga practice. Our teachers are all dedicated students of B.K.S. Iyengar who teach with compassion and integrity.
Adeline Yoga's programs focus on many aspects of the yoga practice.  We start with fundamentals classes to introduce you to the concepts of yoga posture.  Our pranayama classes introduce you to breathing and meditation techniques. Yoga for Healthy Aging, Easy Pace, Back Care, Restorative and other speciality classes meet you wherever you are at.  As your practice grows, our level 2, 3 and 4 classes offer progressive learning.   Specialty workshops at Adeline Yoga can introduce you to Ayurveda, anatomy, yoga philosophy, yoga therapy, chanting and other topics of interest to Iyengar Yoga practitioners.  While some of our classes are quite active, and others restorative, nearly every class includes a brief chant and time for quiet contemplation.
When you are ready, the Yoga for Life program offers an opportunity to go even deeper.  Once you have been steeped in the practice for several years, Sadhana Studies offers a more extensive 9-month immersion.  After that, Adeline Yoga offers extensive mentorship and teacher education opportunities to aspiring teachers and Certified Iyengar Yoga teachers – including Progression of teaching, study groups and much more.
We are a community of teachers and practitioners committed to achieving our highest potential, both individually and together.
WHAT WE OFFER
Personalized classes where people know your name and are available for you before and after class.
Experienced instructors with extensive training to help you progress, including helping to rehabilitate injuries and address health limitations if you need it.
Vedic wisdom in a modern context.  Our programming includes asana, pranayama, chant and yoga philosophy.
Affordable classes in a friendly atmosphere.
Programs that promote personal growth and community interaction.
A community of like-minded people who are dedicated to bettering themselves and supporting others.
Accessibility in all ways, including how you to get the studio!  We have plenty of car and bicycle parking right outside our door.  We are only four blocks from BART and have a bus stop right next door.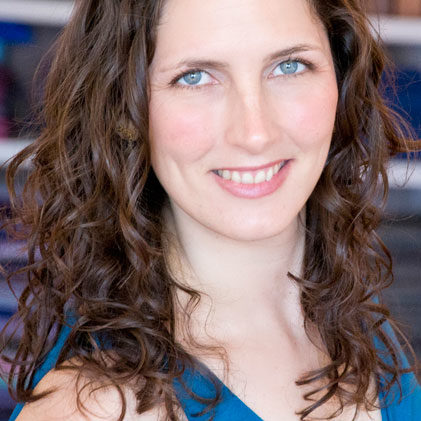 Heather Haxo Phillips – Owner and Teacher
Heather Haxo Phillips (she/her) is a Senior Iyengar teacher and the Director of Adeline Yoga. She has on the faculty of Adeline Yoga since it opened in 2006, and became owner in 2012. As a teacher, Heather offers expertise in yoga therapy, and is a Certified Yoga Therapist (c-IAYT), Relax and Renew restorative yoga teacher and Yoga Alliance E-500 level instructor.  Her teaching is rooted in the ancient yogic traditions, including yoga philosophy, Sanskrit and chant.  Heather is considered a leader in the Iyengar community. She is former President of the Board of Directors for the Iyengar Yoga Association of Northern California / Iyengar Institute in San Francisco.  Heather focuses her seva on the Iyengar community – locally, nationally and internationally – and in the neighborhood where Adeline Yoga is located.  She is a founding member of the Lorin Business Association and is on its Board of Directors. Prior to teaching yoga full time, Heather spent nearly 15 years working in non-profit organizations focused on entrepreneurship. She is a graduate of Harvard College.
Bashir Anastas – Co-owner
Bashir (he/him) is involved in with many aspects of the studio, from handling tech issues to providing the physical brawn for studio maintenance.  He is also our master photographer and took nearly all the photos on the Adeline Yoga website!  When he is not at the studio, you will find him working on one of his many entrepreneurial projects including his own company, Holy Land Olive Oil, which sells fair trade products from Palestine and managing his consulting business as a Civil Engineer. Bashir is the life of the party – and the man who can answer any question.  His unwavering charm makes him adored by all! It could also be the homemade chai he's always brewing—trust us, it's that good.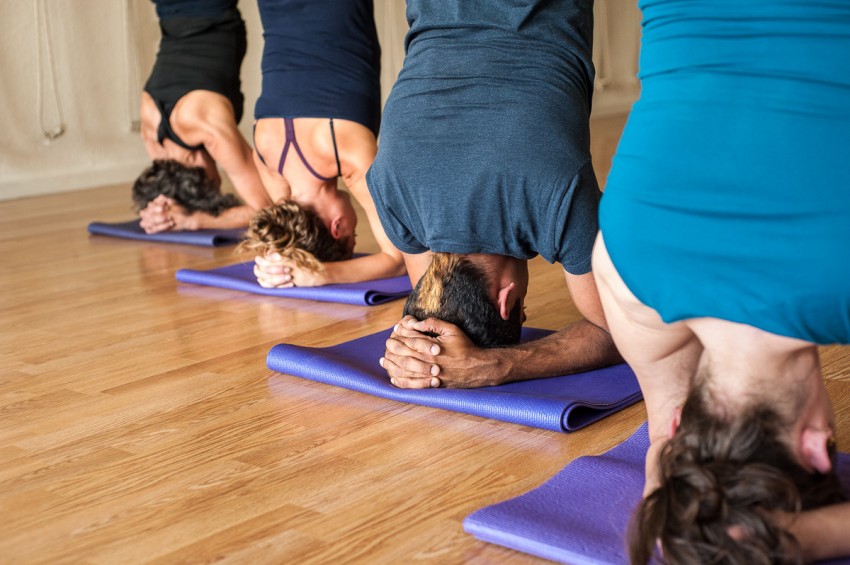 Inbal Meron – Studio Manager
Inbal (she/her) is a Certified Iyengar Yoga Teacher. She discovered Yoga during her studies for a degree in Plant Biology in 2005. Yoga awakened a deep yearning inside to not only understand life but to participate in it fully with deep presence, awareness, openness, and compassion. Since then, Inbal has been studying yoga and meditation in Israel, India and the U.S. She has an extensive background in the yoga industry, both on the administrative side and as a yoga teacher.
If you have any questions for her, she would love hearing from you: inbal@adelineyoga.com
Tiffany Goss – Assistant Studio Manager
Tiffany (she/her) is a Certified Iyengar Yoga Teacher and has been on the admin team for many years. Her first Iyengar yoga class in 2012 was held in a small living room by a friend. She knew then that Iyengar yoga was her path.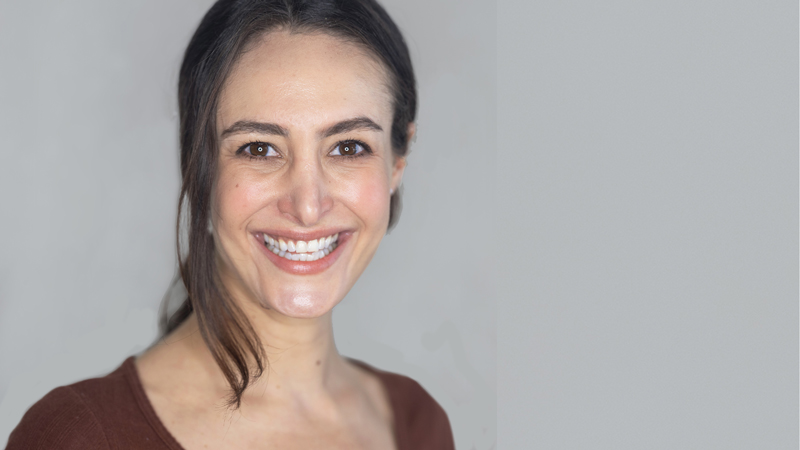 Ally Haas – Student Experience
Ally (she/her/hers) is an East Bay native and mother to a beautiful dog. Ever curious and full of wonder, Ally finds great joy in being able to share the benefits of yoga with other people.
She began her journey into yoga in Philadelphia, where the ergonomic challenges of art school made practice a necessity. That was a decade ago, and she is enlivened by the career in yoga she has today. These days, you can find Ally in both asana and pranayama classes. As an asthmatic, Ally is delving into pranayama to find bronchial relief from our seasonal and environmental changes.
Swetha Rao-Devigere – Student Support Administrator
Swetha (she/her) is from Bangalore, India, where she grew up in an atmosphere of daily Vedic chanting and hymns, owing to her family's practice of Bhakti Yoga.  After her Masters in Information Systems and working in business and tech for nearly a decade, Swetha shifted gears and dedicated herself to service through Yoga. In 2014 she began to earnestly practice and study Iyengar Yoga, and graduated from Adeline Yoga's 2-year teacher education program in 2018. Swetha continues to study with her mentors at Adeline Yoga while also serving as our Student Support Administrator, to welcome and support our students in their yoga journey. She is passionate about enabling holistic well-being and increased self-awareness through yogasana, yoga philosophy and mindfulness practices. In her spare time, Swetha enjoys exploring nature with her son, husband and two dogs, as well as singing at kirtans with her fellow Adeline Yoga musicians.  You can find her at swetha@adelineyoga.com