What's your Dosha?
January 4, 2019 @ 6:00 pm

-

7:30 pm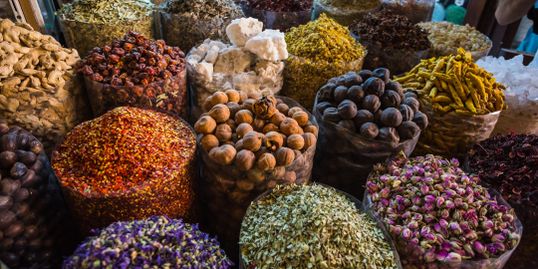 According to Ayurveda, India's ancient medical system and the sister science of yoga, every being has a unique combination of the three fundamental energies called doshas – Vata, Pitta and Kapha. We are born with a specific individual combination of these three energies. This individual combination is called our base constitution. Due to the seasons, diet, age, environment, lifestyle, and other influences we shift away from this given balance. Yet, optimal health in Ayurveda  is when we are living in harmony with our base constitution.
Ayurveda provides us many personalized techniques to keep our doshic constitution in balance through food, life-style choices and other self-care techniques. In this fun and interactive workshop you'll learn how to determine your ayurvedic base constitution and your current doshic balance. Then, we will discuss recommendations of how to keep yourself in harmony in the new year.
This is a free workshop open to anyone interested in self-care.
Donations accepted on the day of the event – proceeds go to the Yoga Blessings Fund
ABOUT THE INSTRUCTOR:
Katharina Rock is a certified Ayurveda Health Counselor and consults with clients on individualized lifestyle, diet and herbal therapies in Oakland. In 2009 she started studying Ayurveda and graduated from the California College of Ayurveda in Nevada City, CA.
Katharina is taking currently new clients as part of her Clinical Ayurveda Specialist internship where she will work with clients under the supervision of an experienced faculty member of the CCA. Please contact katharina@ayurvedaforbalance.com for further information.