Yoga Retreat with Anneke Faas
Join us for a Yoga Retreat
in the Santa Cruz Mountains
Ready for some self-care and time around other yogis?
3 DAYS OF RELAXATION
WITH ANNEKE FAAS
March 3 – 5, 2023
Land of the Medicine Buddha
Have you ever been on a yoga retreat? Would you like join Anneke on a three day local retreat in the Santa Cruz Mountains? You will immerse yourself in daily practice including morning chanting, pranayama and asana practice.  And, end the day with sweet restoratives and time with new friends .
Land of the Medicine Buddha is a center for healing and developing a good heart. Located in Aptos, Land of the Medicine Buddha is an easy 2- hour drive from Berkeley. You will appreciate the experience of retreat among the 108 acres of ancient redwood groves and sunny oak meadows. In the spirit of study and contemplation, you will have time between sessions to explore the property including its many walking trails and holy objects, or sit by the spring fed pool for a warm and quiet rest. 
Participants will enjoy the effects of being nourished on many levels.  This is an opportunity to step away from your busy life and take a deep breath, follow your body through well sequenced asana classes, and experience some tranquility. Discover new joy in your yoga practice and feel refreshed with a sense of wonder about yoga and your relationship to nature.
We will enjoy cozy accommodations and dine on delicious internationally-inspired vegetarian cuisine. Join Anneke for this weekend of renewal and self-discovery. 
Retreat highlights:
Explore this peaceful property:  3 days / 2 nights in the serenity of a Buddhist retreat center
Enjoy the practice of Iyengar Yoga: Daily sessions with Anneke in our private space overlooking the redwoods
Nourish yourself: Three delicious organic vegetarian meals each day
Deeply relax: Walks on the property, massage and other on-site spa services await
Explore your surroundings:  Ample time to soak in the incredible temples and walking trails
Connect:  Enjoy being with like-minded people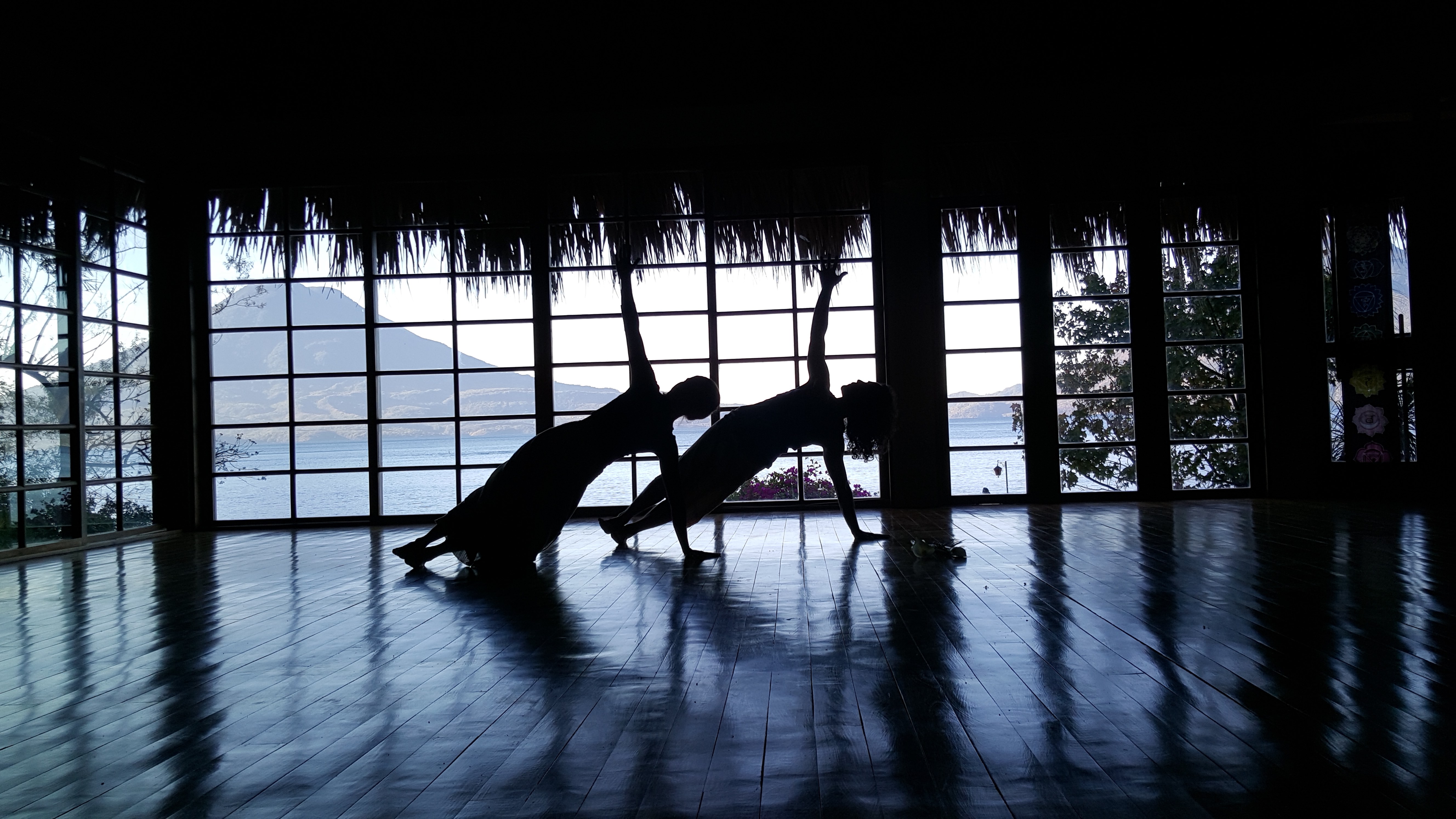 This is your opportunity: feel supported and nourish your spirit!
THE STUDENT EXPERIENCE
"Anneke is an incredible teacher— she's authentic, thoughtful, creative, inspiring, caring, humble, and most importantly, she brings her great sense of humor into her teaching. "
~Erin Lashnits Hermann
"The peaceful atmosphere at Land of the Medicine Buddha created an environment conducive for reflection and yogic practice. I personally enjoyed ringing the bell and taking walks in nature. Also, my shared accommodation was comfortable and had enough space for privacy."
Cozy Accommodations
$990 Double Occupancy
or
$950 Triple/Quad Occupancy
Single rooms may be available.
These guests rooms are steps from the yoga space and dining hall. They include a private bathroom with shower, towel and linen service is provided.
$825 Camping, bring your own tent
– one tent space left –
The Yurt Village & Campground is a walk-in area of the property, nestled in a quiet and inspiring redwood grove.  It is a beautiful 20-min uphill walk from the yoga room and dining area.  This tranquil area has a small kitchen and two bathrooms with amenities.
Come to relax – enjoy inner and outer peace
YOUR WEEKEND OF YOGA AWAITS
Friday
4 pm | Arrival and Check-in
Asana Practice
Dinner and Welcome Ceremony
Saturday
Pranayama & Chanting
Breakfast
Active Asana
Lunch
Free Time
Restorative Yoga
Dinner
Evening Activities
Sunday
Pranayama & Asana Practice
Breakfast and lunch
2 pm | Departure
Practice
The asana classes will be geared toward all levels. Pranayama, chanting and yoga philosophy discussions will be part of our weekend together.
What else you need to know:
Participants are requested to bring their yoga practice kit: 4 blankets, mat, two blocks and a strap.  Don't have props?  You can purchase them here, or rent the kit from us for $25.
Delicious vegetarian meals are part of this special experience:  The culinary staff can accommodate specific needs such as gluten free, wheat free, sugar free, garlic free, onion free, nut free, and vegan.  When you register, please let us know your requirements.  A guest refrigerator is also available for anyone who brings their own food items.
Mindfulness is an important aspect of your stay at the Land of Medicine Buddha: As a Buddhist retreat center, guests are invited to be mindful of their actions of body and speech and to be aware that other people share this beautiful space.  All guests are invited observe these five precepts: (1) No killing – this includes all insects. (2) No lying (3) No stealing – borrowing without asking permission. (4) No sexual misconduct – any sexual activity that will cause suffering to another being. (5) No intoxicants – includes alcohol, drugs and smoking cigarettes.
Cancellation details: Cancellations received by Jan 15 are entitled to a full refund minus a $50 admin fee. Cancellations received by Feb 15th are entitled to a full credit towards future Adeline Yoga programs, minus a $50 admin fee. No refunds or credits will be given for cancellations after Feb 15th. Due to arrangements made with our hosts, there can be no exceptions to this policy.
I'M READY TO REGISTER
ABOUT THE RETREAT LEADER:
Anneke Faas(she/her) is a certified Iyengar yoga instructor and Certified Yoga Therapist (c-IAYT). She became a devoted practitioner at the age of 14, and a yoga teacher in college. Yoga continues to support her through many stages of life. Anneke has a knack for relating yoga to everyday living – using it as a tool to bring balance and meaning to students' lives. As a teacher, Anneke has a warm presence and directs her classes with ease and careful focus. Beginners love Anneke's fun classes! Her love of yoga philosophy and chanting shines through in her work with intermediate classes. She also offers expertise to pregnant and post-natal mothers. Anneke loves being in nature with her family. You will find her camping in the mountains with her children, or playing in the ocean during her free time.