Caring for Your Back Pain
May 17, 2021 @ 5:45 pm

-

7:15 pm
Caring for Your Back Pain
Mondays 5:45 – 7:15 pm PST

Starts May 17, 2021
with Sachiko Willis and Shari Ser
This is a unique course offered in two parts that includes asana and anatomy.
You may take one or both parts
This course will be held live on zoom.
PART 1:  CARING FOR YOUR BACK PAIN
FOUR MONDAYS: May 17 – June 7 FROM 5:45 – 7:15 pm PST
WITH SACHIKO WILLIS
Even people who practice yoga have occasional back  issues.  They are common ailments of modern life.  There are many ways to harness the power of yoga to address these pains, whether you have a catch in the back, a nagging injury, a persistent pain or a congenital condition.   This 4-session course will use the categories of yoga poses as a framework for learning so you can develop a toolkit of approaches that will help you understand your pain and improve your experience of well-being.
This series will pick up where we left off in the last series.  Each week we will focus on specific categories of poses including forward bends, backbends, twists and inversions – and how they interact with your back.  You will learn practical approaches  that you can use in regular classes and on your own to take care of yourself when you need it.
This series is for people who have been practicing yoga regularly for at least 6 months. Teachers and teachers in training will also benefit from this program – learning how to modify poses for students and how to approach back-care oriented sequencing.  You do not need to have taken this series before.
Every session builds on the previous class, so it is best if you can take all four. Drop ins will be allowed if that is needed.
Recordings will be made available to those who pre-register.
You must register for every class that you plan to attend. 
PART 2:  ANATOMY OF THE SPINE  
TWO MONDAYS: June 14 & 21 FROM 5:45 – 7:15 pm PST
WITH SHARI SER
Anatomy is fun and fascinating, especially when you have learned the movements in your body and on your mat! You will learn more what is actually happening inside the body when you have injury or pain in that area.
These two sessions will cover the area of the spine especially the bones, muscles and joints of the back.  We will take a deeper look at the poses taught in part 1 to understand the effects on our anatomy.
Part 2 will be primarily lecture and a group discussion. To participate, you do not need to take part 1 though it is strongly advised.  This is a great program for students, teachers-in-training and teachers.
Recordings will be made available to those who pre-register.
You must register for every class that you plan to attend. 
Tuition:  Use your membership or class pass.  Or drop-in for $22
CANNOT ATTEND THE WHOLE THING?
Drop-ins are allowed for parts 1 and 2.  Students may use any regular Adeline Yoga class pass or purchase a $22 drop-in to attend.
Make sure you register for each class before it starts.  One hour prior to class you will receive a unique zoom log-in and specific instructions to login to your class.
First time on Zoom with us? Check out our tip sheet! Our tips will help you get ready for your first class with us.

About the Instructor:
Sachiko Nishizawa Willis is a practitioner and a certified yoga therapy teacher, with particular interest in therapeutic effects of the practice. She is drawn to Iyengar Yoga for its inclusivity, and its methodical cultivation of focus, intention and discipline using the body first as the tool. She is captivated by how this approach transforms and empowers one toward wellness on and beyond physical level, and aims to share her understanding and enthusiasm with students. Sachiko came from Japan to study theatre in the U.S., and worked in that field for 20 years.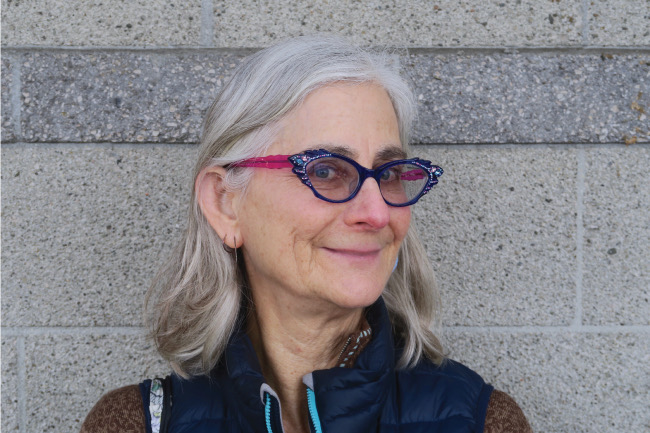 Shari Ser is a Certified Iyengar Yoga teacher, a physical therapist and certified yoga therapist. She has over 35 years of both physical therapy clinical practice and experience teaching yoga for a wide range of medical and health conditions. Shari works full time as a physical therapist and yoga teacher. She is also a faculty member of Adeline Yoga's Sadhana Studies Program. Shari is a certified trainer in Dr Loren Fishman's Yoga for Osteoporosis method and teaches an ongoing Yoga for Healthy Bones at Adeline Yoga. She is a graduate of the Professional Yoga Therapy training for health care professionals, and the Adeline Yoga Sadhana Studies Program. Her additional certifications include RYT 500, E-RYT, C-IAYT and PYT. Shari is an avid believer of the power of yoga throughout the years and of its immense value in maintaining mobility, independence and equanimity as we all age.