Community Movie Night: Who Invented Modern Yoga Props?
May 19, 2017 @ 6:00 pm

-

8:00 pm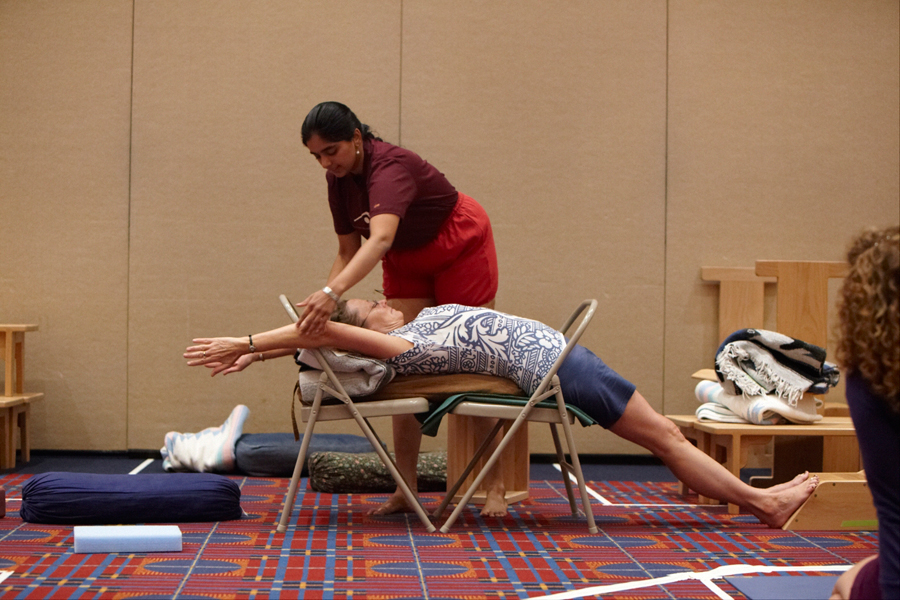 Join us at Adeline to hear a very special talk by B.K.S. Iyengar's granddaughter Abhijata Sridhar Iyengar on the invention and use of props in Iyengar yoga.  The talk was just given in December 2015 at the Yoganushasanam Convention in Pune, India. You will get to see many of the inventionsB.K.S. Iyengar developed over his lifetime.  While B.K.S. Iyengar is widely know as the "inventor" of yoga props he never profited personally from his creations. Instead, he offered the props, like his teachings, as a gift to the world; as a means to sustain us all in our practice and life.
Learn more about yoga props, about the creativity of B.K.S. Iyengar and share some tea and snacks with your yoga community at Adeline!
This event is free and open to the public.