The Power of Practice: 5 Day Pranayama Immersion
January 30 @ 7:00 am

-

February 3 @ 8:00 am
The Power of Practice:
5 Day Yoga Pranayama Immersion
with Heather Haxo Phillips
Monday – Friday: Jan 30 – Feb 3
7 – 8 am PST each day
via Zoom
Pranayama is a deeply transformative practice on all levels, physical and emotional. It is your time to find deep quiet and expansiveness inside.  A daily pranayama practice is your time to be with yourself with a clear mind and an open heart.
You receive the most benefits of pranayama when you practice consistently, ideally on a daily basis. It takes discipline, dedication and a a baseline of knowledge to make the most of your personal pranayama practice. Being with a community of people committed to the same endeavor is one of the ways to inspire and direct your practice.
December is wonderful time to an immersion like this:  darker mornings create a quiet and contemplative atmosphere.  The holidays can be busy for your senses – and your schedule.  Carving out this time for inward minded study will help you maintain your energy stores though the month and into the new year.
Join us for 5 days of pranayama in a row.  You will graduate from the Immersion ready to develop your home practice and receive the daily benefits!

Over the week Heather will teach the art of reclining pranayama including use of props, body awareness and somatic sensation.
The immersion is for students who already have at least one year of study with a certified Iyengar Yoga teacher and some exposure to pranayama.  BKS Iyengar's Light on Pranayama will be our guide and source of inspiration.
Pranayama creates quiet and calm in the practitioner, helping to kindle the flame of intelligence and a relationship with the divine.
"Just as a breeze clears the ashes and smoke, so the divine spark in the sadhaka shines out when – by the practice of pranayama – his mind becomes free of impurities and fit for meditation"

– BKS Iyengar, Light on Pranayama
If you are brand new to pranayama, you should regularly attend our "Pranayama for Beginners" class on Wednesdays and Fridays with Kim Kolibri. Click here to book your class.
RECORDINGS:
We plan that this immersion will be recorded.  Every registrant will receive access to the recording for one month.  If you cannot attend live, you can pre-register and receive the recordings.
Please note: All of the recordings will be sent in one email on Sunday, February 5th.
TUITION:
5 Day Immersion: $125
If you cannot attend every day, you can register and use the recording.
Scholarships are available – we have several spots!  Please apply here.

One hour prior to the workshop you will receive a unique zoom log-in and specific instructions.
You can find out more about our Live Online Programming here
ABOUT THE INSTRUCTOR: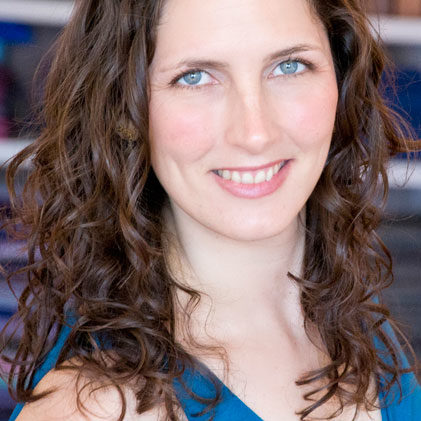 Heather Haxo Phillips (she/her) is Director of Adeline Yoga and a certified Iyengar yoga instructor at the Senior Intermediate level. Among the highest certified Iyengar teachers in the East Bay, her additional certifications include:  Certified Yoga Therapist (c-IAYT), Relax and Renew restorative yoga teacher and Yoga Alliance E-500 level instructor. She has specialized yoga therapy training which includes scoliosis, musculoskeletal injuries and pain management.  One of her asana-related specialties is women's health.
Heather has a deep commitment to the ancient teachings which includes mantra sadhana (chanting) and Sanskrit, pranayama and yoga philosophy.  You can expect to find aspects of this in all of Heather's classes. Heather deepens her own practice by studying regularly with senior Iyengar teachers, Sanskrit and Vedic scholars, and the Iyengar family in Pune. Heather is past President of the Board of Directors for the Iyengar Yoga Association of Northern California and an active volunteer for the Iyengar Yoga National Association of the United States.  Heather is on the board of the Lorin Merchants Association (LBA).