KALYANI SANCTUARY


A center for inward minded study 
Personal Sadhana and Community
in Sonoma County's Russian River region
Individual Sessions | Ayurveda Classes | Retreats
The beauty of Kalyani Sanctuary is an ideal environment for self-inquiry and personal practice. The silence surrounding the stands of redwood, the movements of the butterflies, the sounds of birds and the feeling of fog on your skin – they help you to feel at home in your own body.  Indeed, the natural environment of Kalyani supports a sense of inspiration for all who visit.  
Enjoy the deep quiet of the woods, and the song inside your heart.
The forest is spectacular here.
Located on a ridge above the Russian River, Kalyani Sanctuary is nestled inside the redwoods groves off Mays Canyon Road about 8-miles from the Sonoma Coast and 5-minutes from Gureneville. Located on traditional land of the Kashia Band of Pomo Indians, it is part of a 50-acre forest that is also home to owls, foxes and hopefully some salamanders too!   
The Retreat
A personal or group retreat at Kalyani is not about healing so that you can perform better or get more things.  Instead, it offers a kind of healing that allows you to awaken to your interconnectedness with the world around you.
As human beings, we are drawn to opportunities that help us connect with our authentic self.  The natural world is an important conduit to open your mind and body.
Our sanctuary is an intimate gathering place to foster spiritual inquiry, community and nourishment for your body and soul. In view of the mountains and amidst the trees, it is a place for reconnecting to your intrinsic wholeness and essential place in the natural world.
OUR STORY
Kalyani is the communal vision of seekers, in relationship with mother nature.  We are deeply informed by the teachings of BKS Iyengar and the wisdom of all Vedic traditions including Ayurveda and Mantra Sadhana as passed down through Krishnan Mantriji.  Kalyani is the contemplative home for the community established at Adeline Yoga in Berkeley.
Heather Haxo Phillips (she/her) is Director of Kalyani and a senior Certified Iyengar Yoga Teacher. As director of Kalyani and a certified Yoga Therapist (c-IAYT), Heather offer specialized yoga therapy training which includes scoliosis, musculoskeletal injuries and pain management.  She has a deep commitment to the ancient teachings which includes mantra sadhana (chanting) and Sanskrit, pranayama and yoga philosophy.  You can expect to find aspects of this in all of Heather's classes.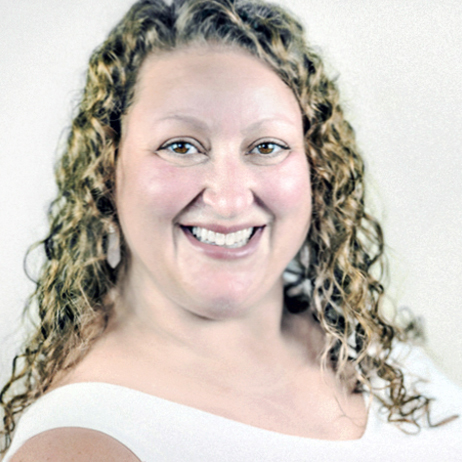 Tiffany Goss (she/her) is a Certified Iyengar Yoga Teacher and experienced Certified Massage Therapist. Her teaching is authentic and compassionate. Her goal is to make yoga accessible and safe for all body types. Skilled in Swedish Massage, Deep Tissue Massage, Trigger Point, Prenatal Massage, Myofascial Therapy, Hot Stone Massage. Tiffany is a graduate of the National Holistic Institute with Honors in Eastern and Western modalities.
The name Kalyani means beautiful, lovely and auspicious. 
Kalyani means many more things that depend on the context – which is part of why we love this name.  A jewel is beautiful no matter what viewing angle you choose! As a person, Kalyani is mentioned in the Puranas and the Mahabharata.  She is also known as the Full Moon relating to spiritual duties and auspicious acts. And Kalyani is another name for the Pleiades constellation (the 7 sisters).   Kalyani has a special presence in Ayurveda as a member of the pea family of flowering, creeper plants.  Kalyani is also a name for Parvati, whose name means mountains. She is a form of Shakti.  And, as the wife of Shiva and mother of Ganesha, Parvati is also the goddess of love and power.  She the gentle aspect of Maha Durga, the Great Goddess.  These connections between Kalyani, Parvati and Durga are integral to us here at Kalyani.  Here, on the property, we sing daily to Maha Devi in her numerous forms. Look carefully around the property and see how she manifests for you!
Tada Drashtuh Svarupe Avasthanam –
"Then the seer dwells in his own true splendor."
Patanajali's Yoga Sutra 1.3 as translated by BKS Iyengar
Time at Kalyani provides the environment – a contain

er of support – to facilitate an experience of renewal and awakening.  We each need space in our lives to connect with our own wakeful interconnectedness, a time where we can recognize that there is no self and can experience the world as the subject-object duality dissolves even for a few moments.

These profoundly beautiful natural places enhance the experience of connectedness and nourishment.

Our true nature is to be stewards.  Each of us are incredibly powerful, creative, loving and compassionate beings.  The vidya.  The avidya is that we are harmful beings that keeps us trapped in a world in which we believe that we are trapped.

Connecting with trees will inform your future path.  The trees will help you.
"The sleeping area is surrounded by woodland, and is filled with art and objects that inspire thought and reflection. I came here for a solo meditation retreat over the weekend and I am very happy that this was the place I chose — it suited my intention perfectly. "
BLESSINGS FUND
It is our desire to be able to offer no and low cost retreats for Peace, Social Justice and  Environmental Activists – as well as Caregivers – in need of rejuvenation but lacking funds for a time of renewal.
If you would like to contribute to this endeavor, click here or contact us at heather@adelineyoga.com.